French Press 600 ml
Rs. 2,199.00
Rs. 4,398.00
Rs. 8,796.00
French Press 600 ml
Rs. 2,199.00
French Press 600 ml
Rs. 2,199.00
Hario Immersion Dripper SWITCH
Rs. 4,500.00
Rs. 9,000.00
Rs. 18,000.00
Hario Immersion Dripper SWITCH
Rs. 4,500.00
Hario Immersion Dripper SWITCH
Rs. 4,500.00
Cafe Slim French Press
Rs. 2,450.00
Rs. 4,900.00
Rs. 9,800.00
Cafe Slim French Press
Rs. 2,450.00
Cafe Slim French Press
Rs. 2,450.00
V60 Ceramic Dripper 02 Set
Rs. 4,150.00
Rs. 8,300.00
Rs. 16,600.00
V60 Ceramic Dripper 02 Set
Rs. 4,150.00
V60 Ceramic Dripper 02 Set
Rs. 4,150.00
V60 Range Server
Rs. 1,200.00
Rs. 2,400.00
Rs. 4,800.00
V60 Range Server
Rs. 1,200.00
V60 Range Server
Rs. 1,200.00
V60 Ice-Coffee Maker
Rs. 2,380.00
Rs. 4,760.00
Rs. 9,520.00
V60 Ice-Coffee Maker
Rs. 2,380.00
V60 Ice-Coffee Maker
Rs. 2,380.00
Uchi Coffee Mug
Rs. 1,780.00
Rs. 3,560.00
Rs. 7,120.00
Uchi Coffee Mug
Rs. 1,780.00
Uchi Coffee Mug
Rs. 1,780.00
The world-renowned V60 dripper
Rs. 2,550.00
Rs. 5,000.00
Rs. 10,000.00
The world-renowned V60 dripper
Rs. 2,500.00
The world-renowned V60 dripper
Rs. 2,500.00
V60 Coffee Dripper Ceramic / Red
Rs. 2,180.00
Rs. 4,360.00
Rs. 8,720.00
V60 Coffee Dripper Ceramic / Red
Rs. 2,180.00
V60 Coffee Dripper Ceramic / Red
Rs. 2,180.00
V60 Copper Dripper 02
Rs. 8,100.00
Rs. 16,200.00
Rs. 32,400.00
V60 Copper Dripper 02
Rs. 8,100.00
V60 Copper Dripper 02
Rs. 8,100.00
Harior Bright French Press
Rs. 2,399.00
Rs. 4,798.00
Rs. 9,596.00
Harior Bright French Press
Rs. 2,399.00
Harior Bright French Press
Rs. 2,399.00
Small Coffee Grinder
Rs. 52,000.00
Rs. 104,000.00
Rs. 208,000.00
Small Coffee Grinder
Rs. 52,000.00
Small Coffee Grinder
Rs. 52,000.00
Drip Pot Wood Neck Olive Wood
Rs. 5,230.00
Rs. 10,460.00
Rs. 20,920.00
Drip Pot Wood Neck Olive Wood
Rs. 5,230.00
Drip Pot Wood Neck Olive Wood
Rs. 5,230.00
Syphon Paper Filters 100 Pack
Rs. 630.00
Rs. 1,260.00
Rs. 2,520.00
Syphon Paper Filters 100 Pack
Rs. 630.00
Syphon Paper Filters 100 Pack
Rs. 630.00
Clear Coffee Grinder
Rs. 7,500.00
Rs. 15,000.00
Rs. 30,000.00
Clear Coffee Grinder
Rs. 7,500.00
Clear Coffee Grinder
Rs. 7,500.00
Drip Pot Wood Neck
Rs. 4,650.00
Rs. 9,300.00
Rs. 18,600.00
Drip Pot Wood Neck
Rs. 4,650.00
Drip Pot Wood Neck
Rs. 4,650.00
Coffee Syphon
Rs. 11,500.00
Rs. 20,920.00
Rs. 41,840.00
Coffee Syphon
Rs. 10,460.00
Coffee Syphon
Rs. 10,460.00
Mizudashi Cold Brew Coffee Pot 1000 ml
Rs. 1,690.00
Rs. 3,380.00
Rs. 6,760.00
Mizudashi Cold Brew Coffee Pot 1000 ml
Rs. 1,690.00
Mizudashi Cold Brew Coffee Pot 1000 ml
Rs. 1,690.00
Hario Paperless Coffee Dripper 02
Rs. 2,250.00
Rs. 4,320.00
Rs. 8,640.00
Hario Paperless Coffee Dripper 02
Rs. 2,160.00
Hario Paperless Coffee Dripper 02
Rs. 2,160.00
V60 Drip Scale
Rs. 7,500.00
Rs. 15,000.00
Rs. 30,000.00
V60 Drip Scale
Rs. 7,500.00
V60 Drip Scale
Rs. 7,500.00
Hario Filter in Coffee Bottle
Rs. 3,250.00
Rs. 6,500.00
Rs. 13,000.00
Hario Filter in Coffee Bottle
Rs. 3,250.00
Hario Filter in Coffee Bottle
Rs. 3,250.00
Hario Dome Grinder
Rs. 4,250.00
Rs. 8,500.00
Rs. 17,000.00
Hario Dome Grinder
Rs. 4,250.00
Hario Dome Grinder
Rs. 4,250.00
Hario Creamer
Rs. 2,500.00
Rs. 5,000.00
Rs. 10,000.00
Hario Creamer
Rs. 2,500.00
Hario Creamer
Rs. 2,500.00
Hario Shizuku Slow Drip Brewer
Rs. 7,500.00
Rs. 15,000.00
Rs. 30,000.00
Hario Shizuku Slow Drip Brewer
Rs. 7,500.00
Hario Shizuku Slow Drip Brewer
Rs. 7,500.00
Hario Ceramic Mini Mill Plus/Pro Grinder
Rs. 4,150.00
Rs. 8,300.00
Rs. 16,600.00
Hario Ceramic Mini Mill Plus/Pro Grinder
Rs. 4,150.00
Hario Ceramic Mini Mill Plus/Pro Grinder
Rs. 4,150.00
Coffee Canister
Rs. 1,350.00
Rs. 2,440.00
Rs. 4,880.00
Coffee Canister
Rs. 1,220.00
Coffee Canister
Rs. 1,220.00
Coffee Dripper - Plastic
Rs. 500.00
Rs. 1,000.00
Rs. 2,000.00
Coffee Dripper - Plastic
Rs. 500.00
Coffee Dripper - Plastic
Rs. 500.00
Coffee Dripper - Ceramic
Rs. 2,250.00
Rs. 4,500.00
Rs. 9,000.00
Coffee Dripper - Ceramic
Rs. 2,250.00
Coffee Dripper - Ceramic
Rs. 2,250.00
Hario Mill and Clear Coffee Grinder
Rs. 5,400.00
Rs. 9,980.00
Rs. 19,960.00
Hario Mill and Clear Coffee Grinder
Rs. 4,990.00
Hario Mill and Clear Coffee Grinder
Rs. 4,990.00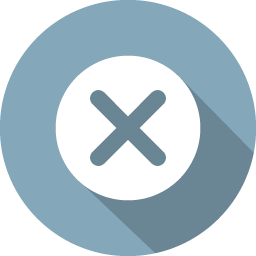 Muhavra Enterprises Private Limited
getcoffee@bluetokaicoffee.com
wholesale.bluetokaicoffee.com
GSTIN: 07AAICM1839L1Z4
PAN No. AAICM1839L
Company CIN U15492HR2012PTC047234
Retail/Tax Invoice
SHIP TO
INVOICE NO :
DATE :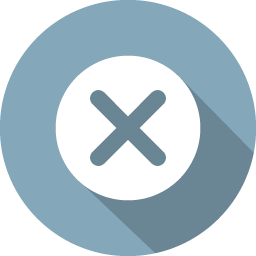 Hario Shizuku Slow Drip Brewer
The Shizuku is easy to use and produces a very smooth cold brew coffee. The drop-by-drop percolation takes between 1-2 hours, all thanks to the adjustment free drip mechanism designed by Hario.
The mechanism itself has a slit inside the top part of the filter, allowing the water to drip slowly through the coffee grounds.
Heatproof Glass Body
Adjustment Free Percolation Mechanism
Easy to Use and Wash
1 - 2 Hour Brewing Time
600ml Capacity
-->